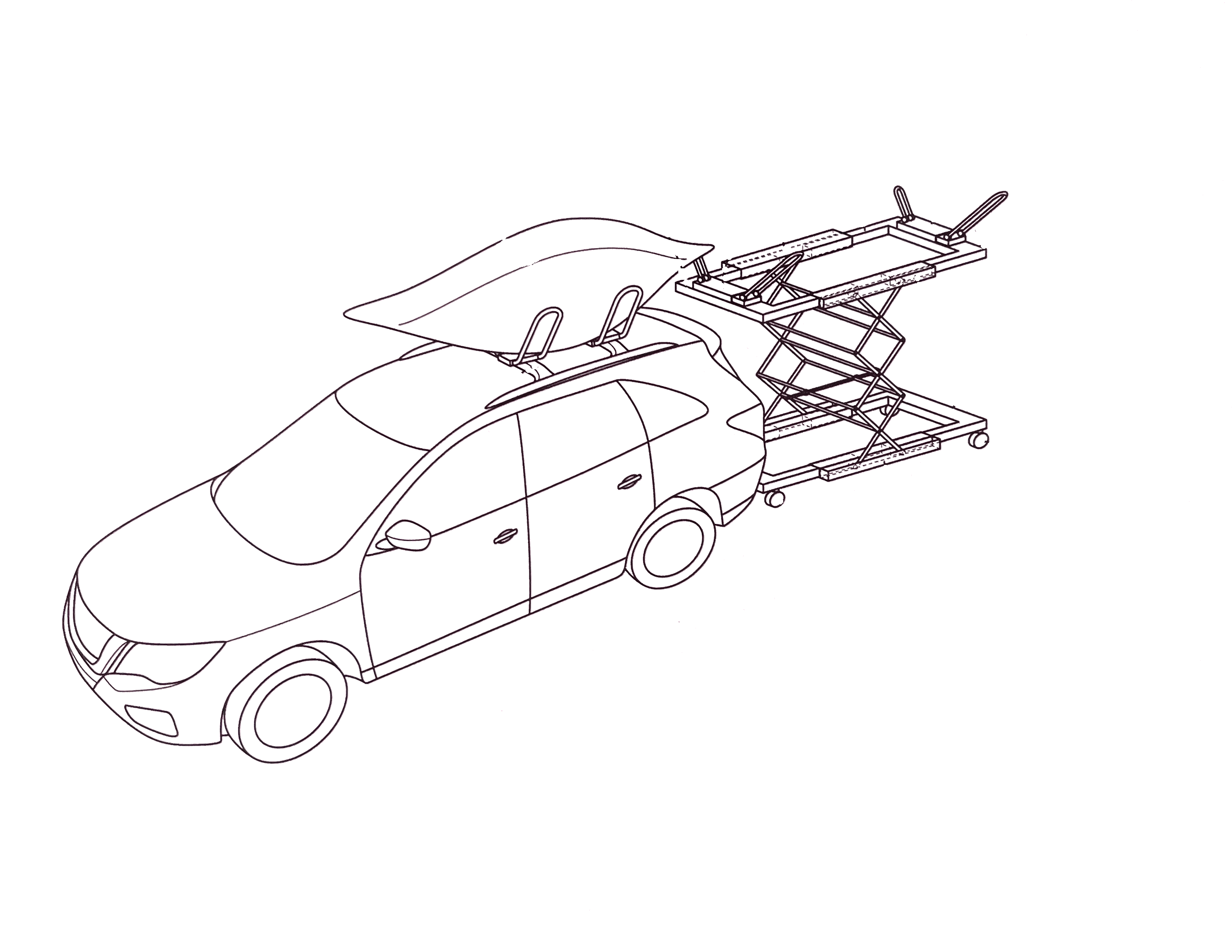 5 Reasons Why The Kayak Jack Boat Lift is the Perfect Addition to Your Kayaking Gear
| Sherri Blum
Reason #1: Independent Kayaking Made Easy
The Kayak Jack boat lift promotes independence for kayakers by making it easy to load and unload your kayak alone. With its patented design, you can easily lift your kayak onto your roof rack without any assistance, giving you the freedom to kayak on your own terms.
Reason #2: Hassle-Free Loading and Unloading
On and offload your kayak alone easily with The Kayak Jack boat lift! The Kayak Jack's design makes the loading and unloading process easy and stress-free, allowing you to focus on enjoying your kayaking adventure rather than worrying about the logistics of transporting your kayak.
Reason #3: Compatible with Any Vehicle and Roof Rack System
The Kayak Jack boat lift works with any vehicle and roof rack system, so you don't have to worry about compatibility issues. Whether you have a small car or a large SUV, The Kayak Jack can fit your needs and make your kayaking experience more enjoyable.
Reason #4: Multipurpose Boat Lift, Storage System, and Rigging Station
The Kayak Jack boat lift is not just a boat lift, but also a storage system and rigging station for your kayak. This means you can easily store and transport your kayak, as well as prepare it for your next kayaking adventure. With The Kayak Jack, you'll have everything you need in one convenient package.
Reason #5: Affordable and Portable
The Kayak Jack boat lift is affordable and portable, making it a great investment for any kayaker. Its collapsible design makes it easy to transport and store, so you can take it with you wherever you go. Plus, its affordable price point means you won't have to break the bank to enjoy the benefits of The Kayak Jack.
Overall, The Kayak Jack boat lift is a game-changer for any kayaker looking to make their kayaking experience more convenient and stress-free. With its unique design and multipurpose functionality, The Kayak Jack is the perfect addition to your kayaking gear.
To purchase The Kayak Jack boat lift and experience the benefits for yourself, visit http://www.kayakjack.com and place your order today!